Check out our Book Review Blog:  Science Fiction and Such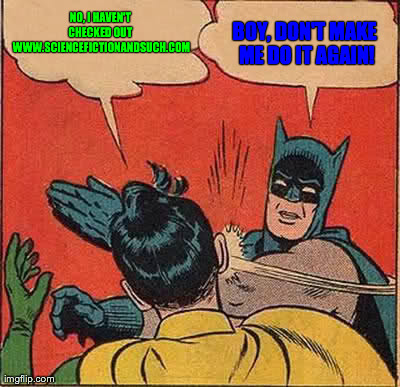 I wanted to let all of you know why I haven't been posting much of anything as of late.  Well, a friend (Liz) and I have been working on launching a book review blog called Science Fiction and Such.  Working as a team we went through a great deal of debate to make it a good meld of our personalities and want for a review blog.  I would love you you to check us out at http://sciencefictionandsuch.com/
We will review most genre of science fiction novels including YA but will stray away from erotica since we believe in keeping a clean as possible platform for our readers and the young adults in their lives.  We hope to touch on other topics such as TV, movies, costuming and more.
Of course you can find more information about us at our website but we would also love for you to LIKE our fan page on facebook at https://www.facebook.com/ScienceFictionAndSuch and follow us on twitter https://twitter.com/SciFiandSuch
Thank you for your support as I add this new adventure to my plate of many tasks.